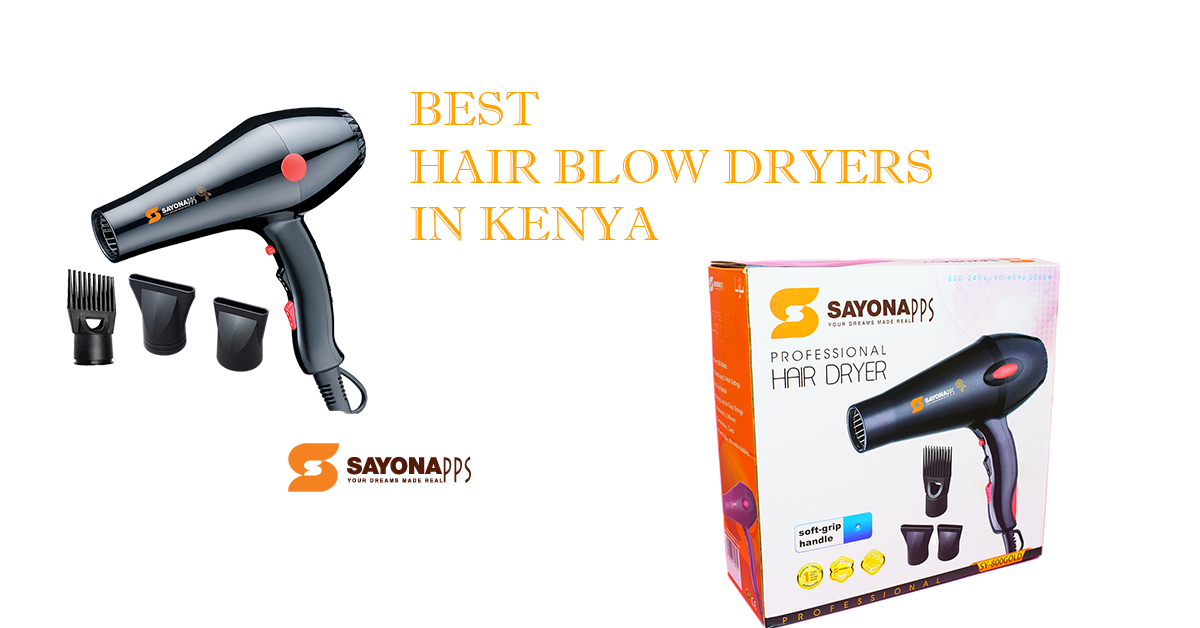 Best Hair Blow Dryer in Kenya
A hair blow dryer is a one beauty gadget we all ought to have, but we don't give much thought to it, until that frantic moment the trusty hair dryer goes kaput (faulty).
Let's be honest, the options are endless when it comes down to buying a new one, and It's hard to figure out what's worth the money. That's why we have to do much research to scoop the best hair dryers in the market domain, and to find out the best options that are reliable and popular, based on customer scores and ratings.
The best hair blow dryer will leave you satisfied with its output, will cost you less, will be safe to use, and will serve you longer. It is that variable gadget you can't afford to let breakdown or underperform at the middle of your grooming process. That's why you got to give it a second thought when about to acquire one.
WHAT IS A HAIR BLOW DRYER?
A hair blow dryer is an electric device that is fitted with an electric fan and heating coils, used to style hair. It comes with a variety of combs to help style the hair in the users preference.
Qualities and Features to Consider when buying a Hair Blow Dryer
You probably want to prolong the life of your hair dryer, so before you dig up into your top picks, we got to think of the qualities of best blow dryer when it comes to buying one. One of the keys to getting stunning, professional-level blowouts at home or for commercial use is a top-quality hair dryer. For the best results, "you need the maximum amount of power with the best type of airflow to protect the hair, combined with the lightest weight possible, but it's tricky to know where to start, with so many models on the market and seemingly endless factors to consider, from your hair type and concerns to each blow dryer's technology and your desired features.
Weight and Size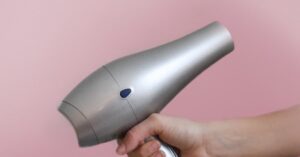 Why weight? We all know its human nature to get bored or quickly tire when it comes to working with heavy equipment's or machineries, this effects the performance and the end results. Hair styling is a time consuming exercise, and a light weight hair dryer that is direct to the wrist will favor the User. Furthermore, the hair blow dryer should be foldable and also quite a good size for packing and travelling with it.
Air flow
A strong airflow dry's hair faster, thus straightening and smoothening in less minutes and giving your hair that shinning and healthy look.
Wattage.
A hair dryer's power is a key measure of its performance: the more powerful a device is, the higher its air-flow and heat-generating capacity, and the more efficient the drying is. This means that the hair and scalp are exposed to heat for a shorter time, with less impact on their overall health. But it also gives you more options for more sophisticated hairstyles. When is a powerful hair blow dryer… powerful? When is it appropriate to use a professional power hair blow dryer? What are the other factors to take into account when you want to treat yourself to a powerful hair dryer?
Long, thick and frizzy hair will require higher wattage, so go for that if that is your hair. Short, thin, flat hair will require lower voltage, otherwise the the hair can be altered. The power of many hair blow dryers, expressed in watts, will range from 1000 to 3000 watts.
Technology Used
Convectional hairdryers use a hot airflow, which is generated by the fan to evaporate water from your hair. The downside of these devices is that they emit plenty of positively charged ions that lift the hair cuticle, allowing natural moisture to escape. Hot air, combined with positive ions.
Ionic hair dryers release negative ions that help reduce static electricity and close hair cuticles. Blow-dryers with ionic technology provide faster drying, prevent heat damage, and make hair smooth and glossy.
Newer-model hair dryers have a built-in ion generator that produces negative ions, making the drying process faster and gentler for your hair. Negatively charged ions neutralize static caused by positive ions and tame flyaway hair. Negative ions also help seal in moisture and flatten the cuticle, making hair smooth and shiny.
Heat and Speed Settings
Do you ever find yourself wondering – 'which Hair Dryer Settings should I use on my hair?'. You should aim to use the lowest setting that is effective for your purpose. Start by using a higher speed and higher heat setting and keep the dryer moving when removing excess moisture from towel-dried hair. When your hair reaches about 75% dry, switch to a lower heat and speed setting to style your hair.
Speed Settings
Low Speed  – The low-speed setting offers you the most control in styling when blow drying your hair. This setting will also enable you to avoid fly-away. This setting is recommended to those with fine, fragile hair or hair that's weak from color.
Medium Speed – Best suited to medium to thick hair types, the medium speed should be used to get the hair to a 'damp' stage. The medium speed is ideal for curly hair to keep curls intact and reduce frizz.
High Speed – Only use the high speed on resistant hair. Increasing the airstream over the temperature will reduce the damage made to your hair. However, the higher the airflow, the less control you have over the shape of the style. If a faster drying speed is what you are looking to achieve, it is best to purchase a high-wattage hairdryer.
Heat Settings
Low Heat – A low temperature allows you to control the texture better and stop it from going fluffy. Fine hair is more vulnerable to heat damage as the strands are delicate and naturally weaker. It is important to get the heat setting right.
Medium Heat – Best suited to fine to medium hair, medium temperatures can ensure you don't over-dry the hair and burn it. A medium heat enables more control when styling hair.
High Heat – Thick hair can handle higher temperature; however, it is advised to use the high heat for as little time as possible. High heats suit thick hair because it holds moisture meaning there is less risk of drying the strands out. When wanting to achieve a straight and sleek style, the high heat can eradicate any kinks from the hair. Remember, always use a heat protectant spray.
Cool Shot
Going through your hair with the cool shot smooths down the hair cuticle to create maximum shine and silkiness. The  cool air seals the cuticle and sets the hair in place to help the style last longer.
NB: No matter what settings you choose to use; it is always a good idea to use heat protectant to help prevent damage.
HOW THE HAIR BLOW DRYER WORKS
The hair blow dryer is used to Style and dry hair. Most if not all hair blow dryers will come with 2 main parts:
The electric Motor Driven fan
Heating element
Depending on the wattage of the hair blow dryer, The heating elements, through a process of resistive heating, heat up and definitely heat the air around them. At the same time, the Electric motor is powered on, and hence the fan starts rotating. This pushes the hot air out through the nozzle.
In Many Modern Hair blow dryers, the speed of the fan rotation can be regulated even up to 6 different speeds. The hot air will automatically dry any wet hair it comes into contact with. The Hair blow dryer will also come with several combs to style the hair as the hair is getting treated with heat.
The casing and frame of the hair blow dryer is made up of very strong electric and heat insulators, mostly ceramics and polymers. This prevents user shocking and also melting due to high heat from the heat elements inside. The heat elements are also surrounded by an insulator made of Mica, a material that withstands very high temperatures.
A good or expensive hair blow dryer will have efficient heating elements that convert electric to heat energy faster and also in a consistent manner.
Frequently Asked Questions
What's the difference Between a Hair Dryer and a Blow Dryer
While a blow dryer works by blowing hot air out of the nozzle from heating elements in the gadget, the hair dryer works by depending on the steam and electricity to generate the warm air.
When Should You Use a Blow Dryer?
When you want to smoothen,  hence freely style your hair.
Does Blow Drying Damage Natural Hair?
Blow drying can damage natural hair especially when done incorrectly. There should be care not to dry out internal moisture of the hair, creating an Imbalance with humidity, and not giving the hair enough time of recovery
How Long Does Blow Dry Last
Depending on how you take care of yourself after the blow dry, complete blow can last for 3-5 days or even longer